THE MUSICIANS

Choose from Three Vocalists
Fem Belling – Vocals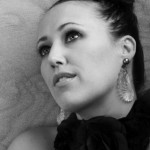 South African born vocalist and violinist, Fem Belling, hails from a musical family,,,,,,,,the music in her blood is rich and strong. Her African Jazz and theatre roots augment her unique musicality and interpretations, making her a breathtaking and intimate storyteller through music. She has performed internationally at Ronnie Scotts (London), Bennetts Lane, WOMADelaide, Noosa Jazz Fest, Melbourne International Jazz Festival…..with artists like Gregory Porter, Joe Chindamo, John Foreman, The DMJO, Gil Askey, Paul Williamson, The Public Opinion Afro Orchestra (ARIA nomination), The Syncopators, & Reggie Watts, and has been seen recently storming the stages of TV show, The Voice.
Yvette Johannson – Vocals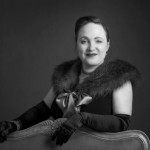 Yvette Johansson has all the flair and elegance great jazz vocalists of the past have founded their craft upon.Yvette began singing and dancing at the Johnny Young Talent School aged seven. Her range, both vocally and stylistically, points to her versatility, confidence and inspiration and her work has gained her an enviable and respected place in the Australian jazz music scene. Her dynamic and charismatic performances weave a charming tapestry of insight and entertainment upon the canvas of her technique as she invokes concoctions of such luminaries as Ella Fitzgerald, Billie Holiday, Blossom Dearie, Astrud Gilberto, Aretha Franklin, Anita Baker, Doris Day, and even Lou Rawls.
Jennifer Kerr – Vocals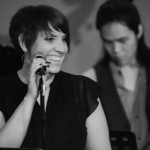 Jenn was born to sing. Growing up in a musical family gave her performance experience in piano, dance and singing at an early age. A graduate of the Melba Conservatorium of Music, Jenn excelled in her vocal studies and pursued opportunities overseas in Taiwan, Singapore, England, Japan and India. Jenn is passionate about singing and has her own singing school where she passes on her skills to the younger generation. Having sung for Natalie Cole and taught for David Jaanz, Jenn is complimented on her vocal versatility and strength at EVERY gig.
Paul Van Ross – Sax / Flute / Clarinet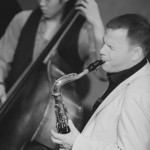 Paul (band Leader) has over 20 years experience performing at weddings and events. He began playing music at the age of six and progressed to playing woodwind instruments in high school. Paul continued to study music at the Victorian College Of The Arts and pursued further study in New York and Cuba. He performs regularly in many different bands covering a range of styles including: Australian folk music, Irish music, jazz, classical, rock, funk, fusion, rhythm & blues, and big band. Paul's professionalism and involvement in music has taken him to all parts of the globe and he has supported guests such as Billy Joel, George Bush, many TV programs, and recently recorded albums in New York and Cuba.
James Bowers – Piano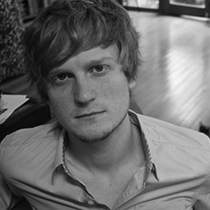 James works in a wide variety of musical situations, and has extensive experience performing (nationally and internationally), recording, producing and writing music in genres such as Jazz, Hip-Hop, Neo-Soul, Pop, Rock and many others. Current musical projects are bands such as True Live, Vaudeville Smash, Sex on Toast, The Raah Project as well as a range of jazz and improvised groups such as a trio with Allan Browne. He holds a Bachelor of Music Performance (Improvisation) with Honours from the Victorian College of the Arts and received a Premiers Award for Music Styles (VCE). James has extensive teaching experience  teaching piano privately, Whitehorse Music School, The Josh Cohen Music School, and currently at Princes Hill Secondary College and AIM Melbourne.
Hiroki Hoshino – Bass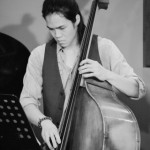 Hiroki Hoshino is an active jazz double bassist in the Melbourne scene. His musical roots stem from classical training on the piano and violin since the age of 5, and began jazz and improvised music on double bass in 2010. Since then he has performed at venues such as Bennetts Lane jazz club, Uptown jazz café, Paris Cat jazz club, Conduit Arts and Wangaratta jazz festival with artists including Bopstretch, Allan Browne, Aaron Choulai, James Sherlock, David Rex and Gerald Clayton. Currently involved with the Mingus Thingus band, Niran Dasika's Manticore, Destination Moon, and leads quartets and quintets of his original music.
Aaron McCoullough – Drums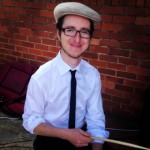 A composer himself, Aaron is a sought after drummer who holds a Bachelor Of Music with Honours from The Victorian College Of The Arts, Melbourne, Australia, and is currently completing a Masters of Education.
Aaron was a recipient of the Dr Phillip Law award for 'Excellence and Innovation' and a finalist for James Morrison's Generations In Jazz Scholarship. He has studied with many of Australia greatest drummers and in 2008 embarked on a study trip to New York that involved a mentorship with renowned jazz drummers Michael Carvin and John Riley.  In New York he has continued further study with internationally recognised musicians: Sean Wayland, Gregory Hutchinson, Kobie Watkins and Dan Weiss.
He has performed with Daniel Gassin Trio & Sextet, The Michael Story Trio, The Willow Neilson Quartet, Neosenoi, Backbone, Pat Thiele's Elbowgrease, and The Kate Kelsey-Sugg Ensemble. He has also appeared at numerous jazz festivals including The Melbourne International Jazz Festival (Aus), Dubai International Jazz Festival (UAE) and Queenstown International Jazz Festival (NZ).